A very nice day I had so I want to write it here :)
Yesterday I had a nice day out with my parents, then had a nice gaming session with friends, and then finished the night talking with my boyfriend.
In the morning, me and my parents went out to a HK Cafe in Richmond called Peaches Cafe 蜜桃餐廳. It was exactly the best way to start a lazy Sunday, with milk tea, stir fried delights, and a cozy place with just the right amount of old-timey character. I got a dish called "Saturn Chicken with rice" on the menu, and that name is no typo. It's a real dish from a HK Cafe in Macau, and damn was it good. Nice chicken cutlet with a sweet tomato sauce and egg, rice, and frozen veggies.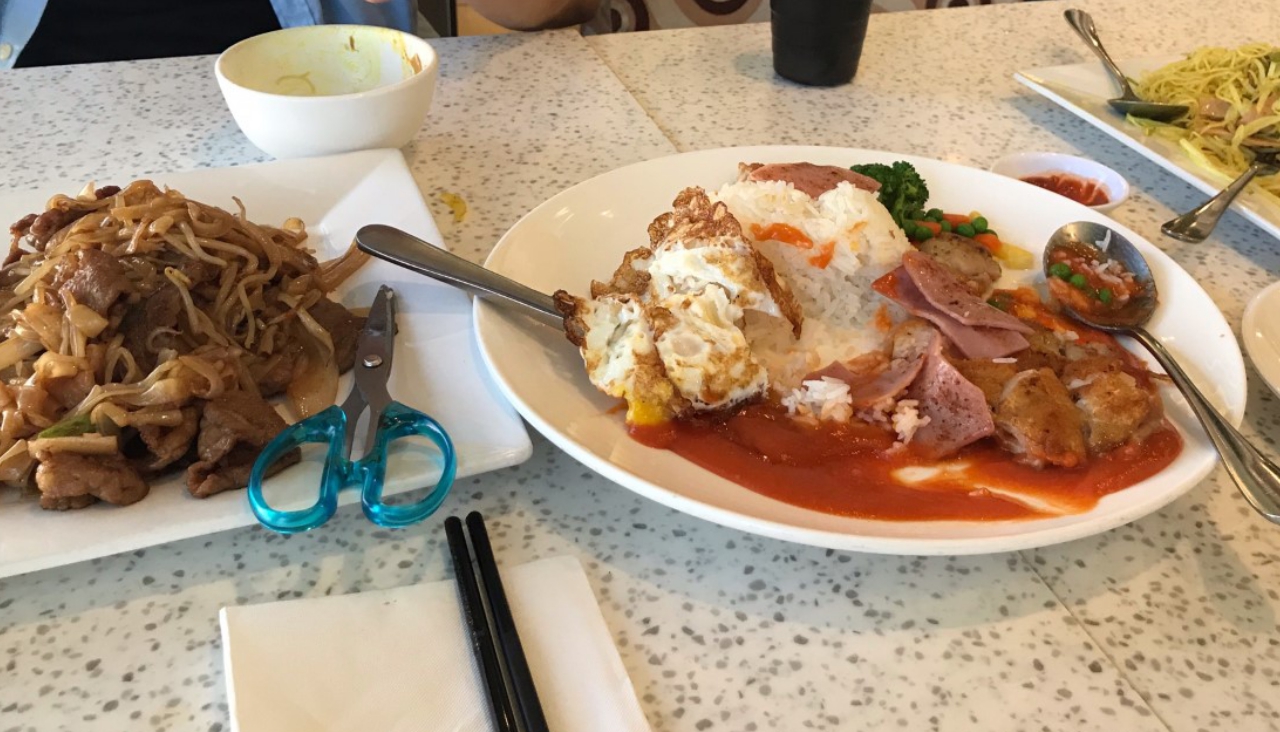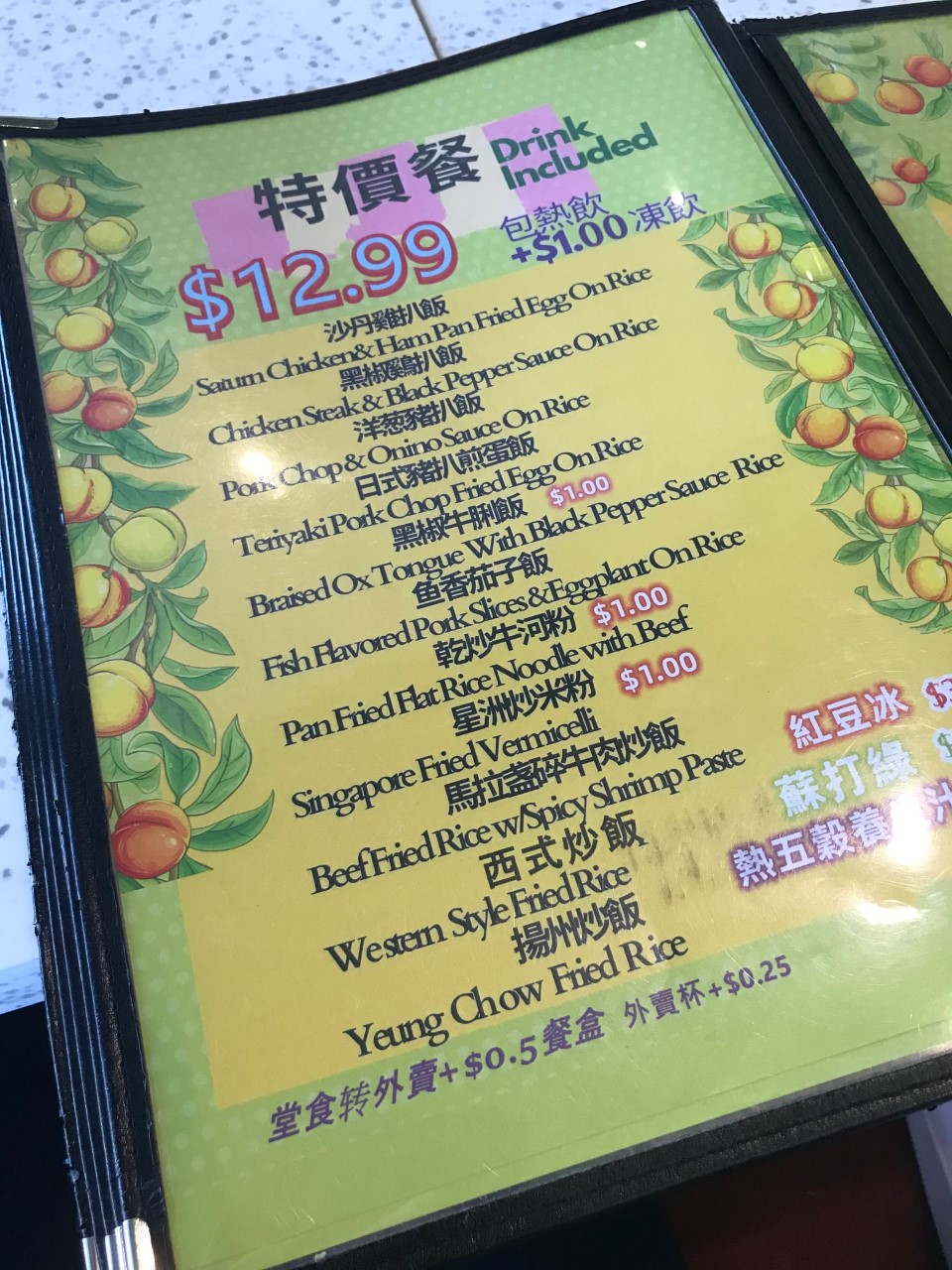 Me and my dad liked it, my mom thought it was so painfully average she didn't say anything during the meal. And that's not usual. LOL. I would like to take my friends there one day! Afterwards, we walked around Parker Place and Aberdeen Centre, not really buying anything (we were more sleepy than buy-ey after that meal...). Oh, I bought matcha to restock on the bag I used up, the bag my bro got for a birthday gift and never used :P
Except a weird flyswatter for my grandparents, because they saw it on TV. I don't know, I feel like Living Colours in Aberdeen and the concept of their SuperCard program are just kinda sketch... That place has been open for years but I never see many people buying their stuff. It's like the PNE Marketplace, but deader! It's all owned by Fairchild Group, the business/media congolmerate in Canada, so... Yeah. Well, I guess they brought Daiso over to Canada so. They're a curious company.
Afterwards, we went to have happy hour at a golf course. Isn't that fancy? That being said, only my dad had a drink, I had water and mom had a virgin caesar. We got an order of truffle fries, a mocha mud pie (I know now mud pie is ice cream cake), and ate out on the patio watching people play golf. I don't get golf. The middle aged Asian ladies playing sure were dressed stylishly though. I walked around the golf building and saw a golf shop and a plaque commenorating the people who could score a hole in one. Also a trophy display with many dead flies inside.
After that lovely half of the day, my mom told me that she had a dream of me riding a bike, implying that I didn't know how to or something?! So I told her, I can ride! And suddenly we were prepped to ride down the sidewalk at our house, after I haven't rode a bike for like years... It wasn't even 15 minutes, but it was sure stressful as hell. I kept my balance and rode a proper bike ride from A to B to A, but I'll just say... No thank you for the next few years. I like walking.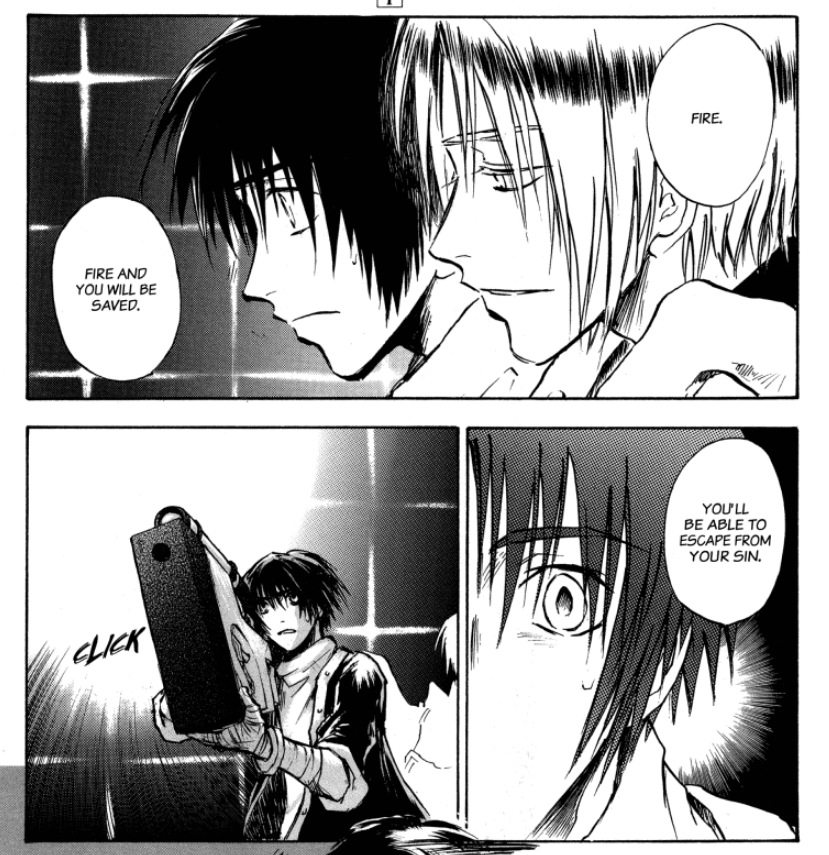 After that, I settled in at home ready to play Elden Ring with my friend. However, circumstances came up and so I held a vote on Twitter of what game we should be playing: Elden Ring, or Baroque for the PS2. Well I tell ya what, that was the most horrifying real time mystery dungeon I ever watched someone play. This would give people nightmares if they played as a kid. The vitality dropped from the beginning of the game, that's like a timer to me! However, I'll say after getting used to the game, my friend had a good time traversing around the cubits (though we didn't make it to the bottom...). I hope to play the game one of these days as well. I liked the manga so far, which is why we got into playing the game today.
And then I spent the night with my boyfriend, telling each other about... Well, that's private :) I had a late late dinner of my earlier Saturn Chicken, but with even more meat from other leftovers. And while eating that, talking to BF, and enjoying eroge music, I just thought about how wonderful my day was. And so, I wrote it out here, and I hope it'll be a good memory years down the road.